The Pan Am Collection
This virtual museum was begun many years ago while working at Pan Am. Since the original airline shut down the collection has continued to expand. The collection is quite diverse with everything from soap bars to air sickness bags. It also includes; 300 timetables, 55 Annual Reports, 78 different safety cards, 780 Pan Am advertisements, 930 photos (both color and black & white), 107 postcards (Pan Am issue and others), 45 destination and aircraft posters, 100 Pan Am aircraft models (large & small both wooden and metal), 50 books on the history of Pan Am and 35 different flight bags
Another unique feature of the collection is the expansive catering section. As a long haul international airline Pan Am served many meals aloft. The flatware, plates and glasses used through the years tell a great deal about comfort, care and style that Pan Am brought to meals aloft.
It is hoped that the collection will be both interesting and informative. Should you have any thoughts, questions or comments or would like to donate an item or photograph to the collection please contact: everythingpanam@aol.com
Get Involved!
If you have any old Pan Am items that you would like to see included in this collection you may donate them or just send a photograph. All new items will become a part of the collection and you will be given credit in the item description. Any duplicates may be offered for sale to help grow the collection through future purchases. Please contact me at everythingpanam@aol.com for more information.
---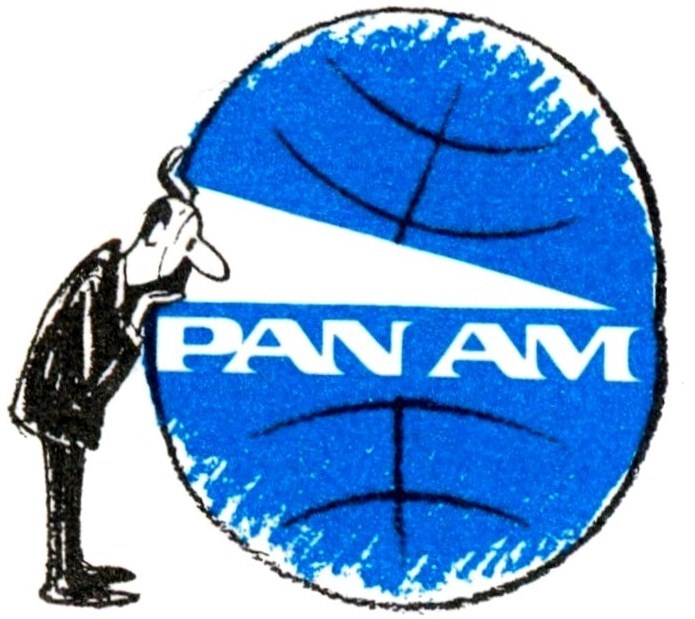 everythingPanAm.com
The Virtual Pan Am Museum