Pan Am Promotional Buttons & Pins
---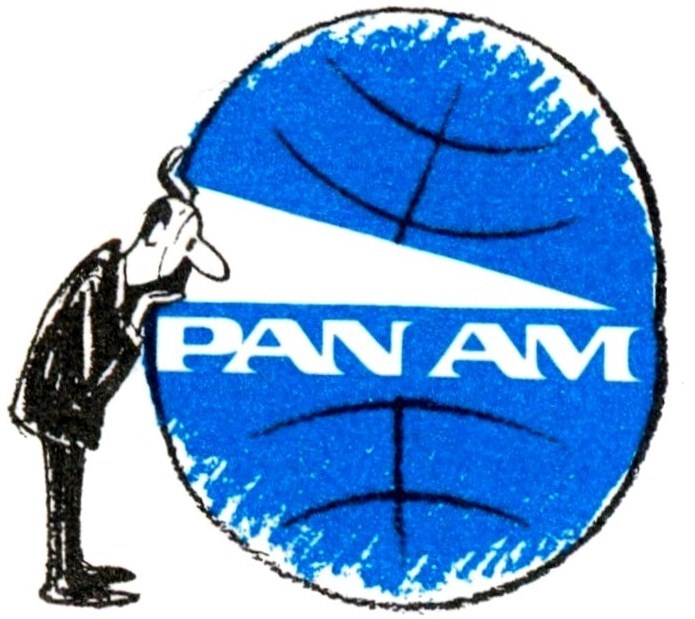 everythingPanAm.com
The Virtual Pan Am Museum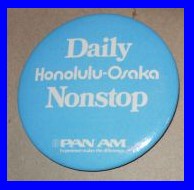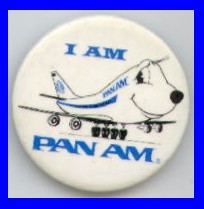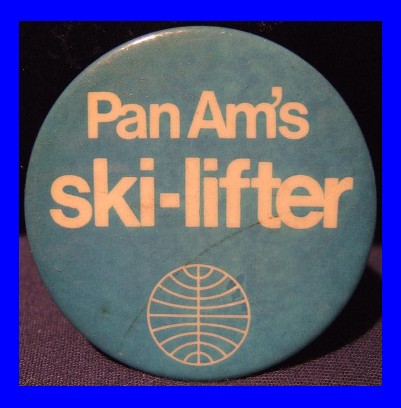 Please check back for additions to this page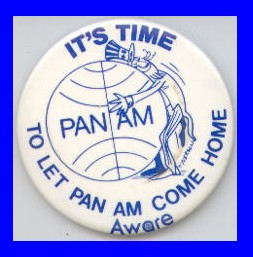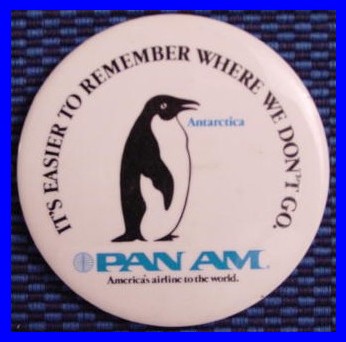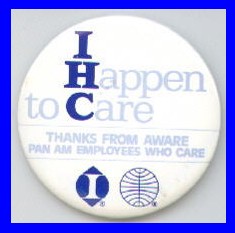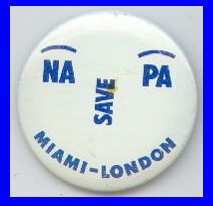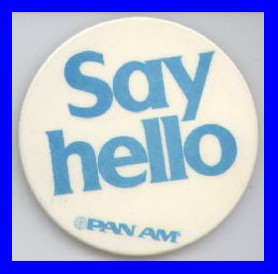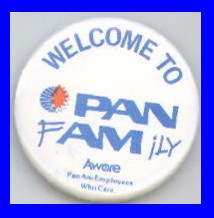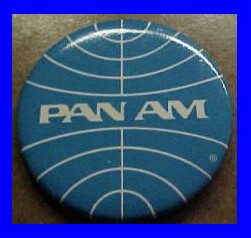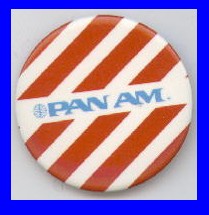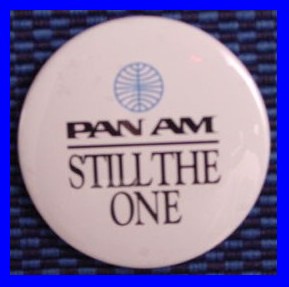 A Pan Am promotional button from mid 1970s that corresponded to a popular print & television advertising campaign seen to the right and below.
1970 A pin to promote the new 747s
1970s An employee morale button
1970s A pin promoting Pan Am's ski destinations
1970s An employee morale pin with logos of both Pan Am and Inter Continental Hotels. The hotel chain was a Pan Am subsidiary until 1982.

1970s A pin promoting Pan Am's service between Honolulu & Osaka.
The
Pan Am
National
Airlines
Merger
1980 A flashy button showing the logos of both airlines during the integration of National Airlines into the Pan Am system.
1979 Prior to the merger with National Airlines Pan Am had little access to the US domestic market due to governament regulations.
1979 For a time it looked as if Pan Am would have to give up the Miami - London route if the merger was approved. An employee letter writing campaign saved the lucrative route.
1979 A pin worn by employees to promote government approval of the Pan Am's - National merger.
19780 A pin welcoming the National Airlines employees to Pan Am.
1980s A promotional button with a simple Pan Am logo.
1980s This red & white stripe button with the airline name in the middle was an airline industry standard to identify unaccompanied minors.

1980s A pin promoting Pan Am's 747 service between New York and Santo Domingo.
1982 A pin promoting Pan Am's WorldPass frequent flyer program
1991 The last promotional button produced by Pan Am to promote the company's remaining Latin American routes after the sale of the Atlantic Division to Delta in November.
1981 After the Pan Am- National merger the company initiated a print & radio advertising campaign to introduce Pan Am to cities previously only served by National Airlines.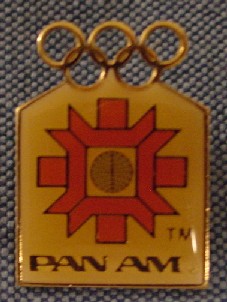 In 1984 Pan Am was the official US airline for the winter Olympics in Sarajevo, Yugoslavia. From January through March of 1984 all Pan Am personell wore the pin of the left on their uniform to promotoe the event.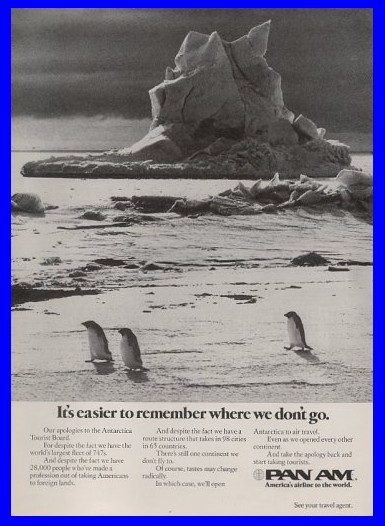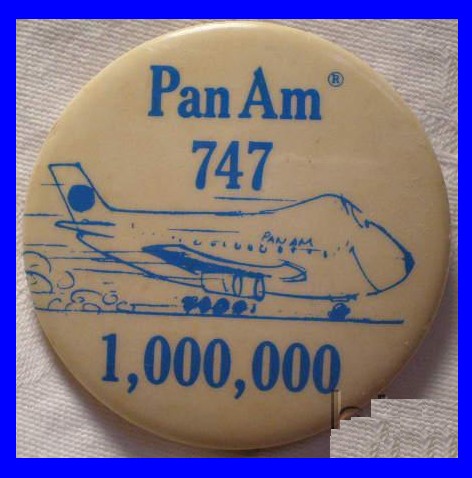 Early 1970s, a pin to celebrate one million miles flown by Pan Am's 747 fleet.

In the 1980s Pan Am promoted low fares to Europe with a "Eurosaver" campaign. These buttons (left to right) promote savings on duty free shopping (blue), car rentals (pink) , currency exchange (green), discount air fares (silver) and hotels (yellow).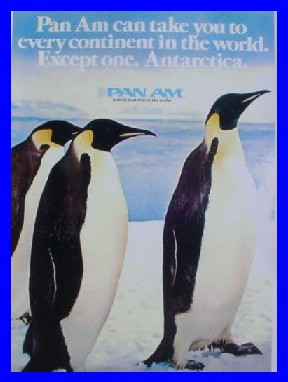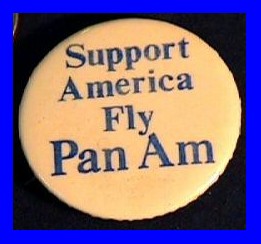 In the 1970s Pan Am employees wore buttons to encouage fellow Americans to support the airline.(right)