Maureen van Leeuwen Haldeman
Maureen van Leeuwen Haldeman joined Pan Am Flight Service on April 1, 1968 when she began the five week training course at the Pan Am Flight Service Academy" Maureen was born in The Netherlands, and grew up in Montreal Canada. I was recruited in Nov '67. Her language qualifications were in French, Dutch, and German. Maureen flew from April' 68 until the end of '71. During her tenure with Pan Am she was based in New York, San Francisco and Los Angeles. Below are some photos of her time at the Pan Am Flight Service Academy. Should you recognize any unidentified faces please let us know at pa115@aol.com so the names can be added. Should any old friends see Maureen here and wish to contact her you may do so at: sablon@aol.com

The thumbnail images on this page may either be viewed individually or in slide show format.

Each image has a date and brief description at the bottom.

To view individual images click on the image and then click on the close icon at the bottom when finished.

---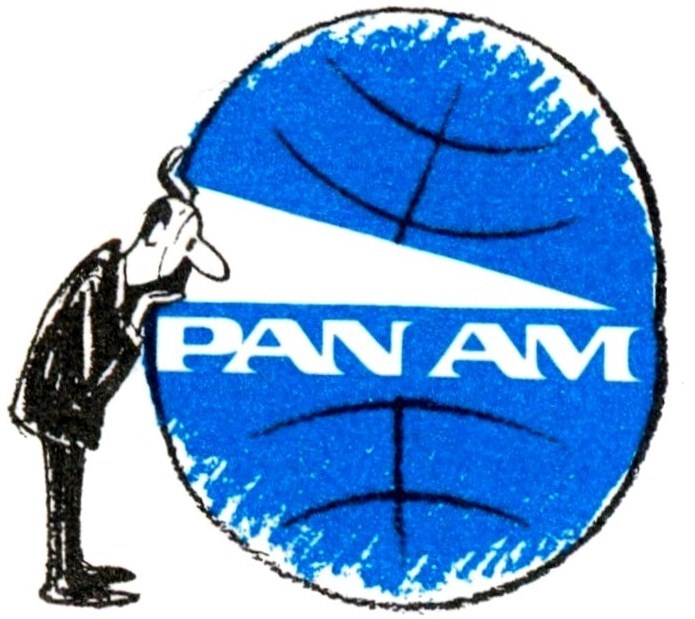 everythingPanAm.com
The Virtual Pan Am Museum
You may begin the slide show at any picture by clicking on an image. You must advance the images yourself. To move the slide show forward you may press the "N" key (for next) or mouse over the upper right portion of the image and click on the "next" pop up tab. To move backward you may press the "P" key (for previous) or mouse over the upper left portion of the image and click on the "prev" pop up. You may close the slide show from any image by moving the mouse to the lower right portion of the image and selecting close. Enlarged slide show images are different sizes and in some instances you may need to scroll around to see all of the image.


Training in Miami 1968
Vietnam Military Charter "R & R" Flights
During Maureen van Leeuwen's time at Pan Am's San Francisco base she participated in Military Airlift Command charter flights. These flights brought soldiers to an from Vietnam in support of the US war effort. In addition to bringing troops to & from Vietnam Pan Am crews also operated Rest & Recuperation (R & R) charter flights from Vietnam to Bangkok, Singapore, Tokyo, Honolulu & Sydney. These flights were available to soldiers after so many days "in-field." The Pan Am crews always enjoyed the "R & R" flights out of Vietnam as the soldiers were relaxed and happy to have a break from the war. The flights returning to Vietnam were always somber in spite of the pretty, young, Flight Attendant's efforts to keep the mood "light." Below are some pictures from Maureen van Leeuwen's "R & R" trips.