Pan Am fan:
James Martinez
---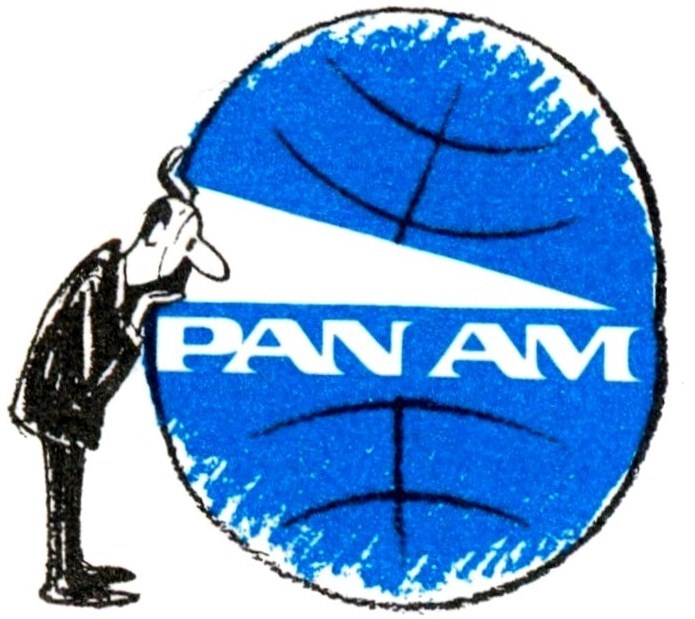 everythingPanAm.com
The Virtual Pan Am Museum
The thumbnail images on this page may either be viewed individually or in slide show format.

Each image has a date and brief description at the bottom.

To view individual images click on the image and then click on the close icon at the bottom when finished.

You may begin the slide show at any picture by clicking on an image. You must advance the images yourself. To move the slide show forward you may press the "N" key (for next) or mouse over the upper right portion of the image and click on the "next" pop up tab. To move backward you may press the "P" key (for previous) or mouse over the upper left portion of the image and click on the "prev" pop up. You may close the slide show from any image by moving the mouse to the lower right portion of the image and selecting close. Enlarged slide show images are different sizes and in some instances you may need to scroll around to see all of the image.

If you recognized any un-named employees in these images or have an image of your own that you would like to contribute to please contact me at everythingpanam@aol.com
Growing up in the 1970s on the island of Guam made Pan Am the "hometown airline" of young James Martinez. James lived near the airport and would watch Pan Am's Boeing 747 flights to Manila and Honolulu come and go. Pan Am also had service to Tokyo but that was operated with Boeing 707 equipment.

Occasionally, James would go to the airport to see the aircraft close-up. If his timing was right he would see a crew change to or from the long haul flight to Honolulu. The pace of travel was more gentle in the 1970s and James got to know a few of the flight attendants who passed through Guam on a regular basis. He would chat with them on their way to or from the terminal. James often brought his camera and enjoyed taking pictures of his 'jet set' friends. Below are a few examples of his pictures.

James remained a life long Pan Am fan and continued to fly with Pan Am and take pictures wherever possible even after leaving Guam to serve in the US Military in the 1980s.

Today, James is living in Texas. He will retire from the Military in 2009 and still has many fond memories of the wonderful people he met at Pan Am.