1940s
Pan Am History Items and Articles
---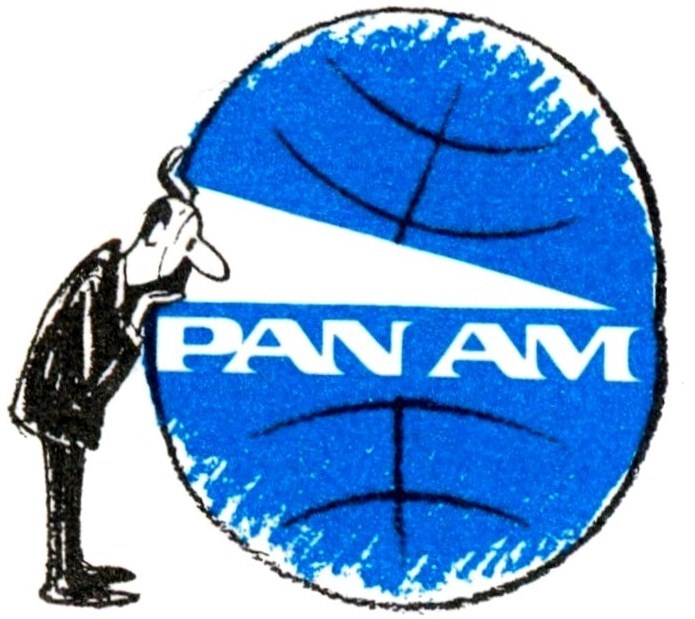 everythingPanAm.com
The Virtual Pan Am Museum
Please check back for additional content
1941 An article on the demise of the Hong Kong Clipper (click to enlarge)
1944, April, Pan American's first class of female flight attendants (click to enlarge)
1943, December, Comments by Pan Am founder Juan Trippe on his views of post World War II commercial aviation. (click to enlarge)
1945, April, an article on the Consolidated Vultee a 204 passenger aircraft that Pan American ordered for post World War II service. The aircraft was never produced by the manufacturer and Pan American used smaller aircraft until the jets came along in the late 1950s. (click to enlarge)
Below is an extensive presentation given by Pan Am founder Juan Trippe to the Royal Aeronautical Society in London England on June 17, 1941. England had already entered World War II and Trippe had to travel in secret to deliver his presentation. The presentation covers a great deal of Pan Am's history up to that point. (click to enlarge - from left to right and then down to view in sequence)
Juan Trippe 1941 Presentation in London
This page contains charts, graphs, maps and articles from the 1940s related to the history of Pan Am. Below each image is a brief description of the content of the image. Click on the image to enlarge it. When finished reading or reviewing the image click the "close" button on the bottom right corner of the image.
1942, July 15, A pamphlet on how Pan Am was assisting the US Government's efforts during World War II.
The flight schedule for Pan Am associated company Pan Air Do Brasil for March 9, 1942 (click to enlarge)
1944, December, A short article on the addition
of the Douglas DC3 to Pan Am's Alaska fleet (click to enlarge).
1944, The inside cover of Pan Am's Annual Report
(Click to enlarge).
1948, July 1,The Pan Am System Route Map (click to enlarge).
1949, July 1, Pan Am's Round -
The - World Schedule
(click to enlarge).
1948, July 1Pan Am published fares (click to enlarge)