Pan Am Party
One of the nice aspects of having such a large Pan Am catering collection is that pieces may be used for entertaining. Inviting old Pan Am friends for lunch brunch or dinner is made more fun by getting out the "old" plates and toasting happy memories. Entertaining at home is not as restrictive as an airplane and allows for more creativity in setting the table. Below is a slide show of various parties and table settings with Pan Am elements.
---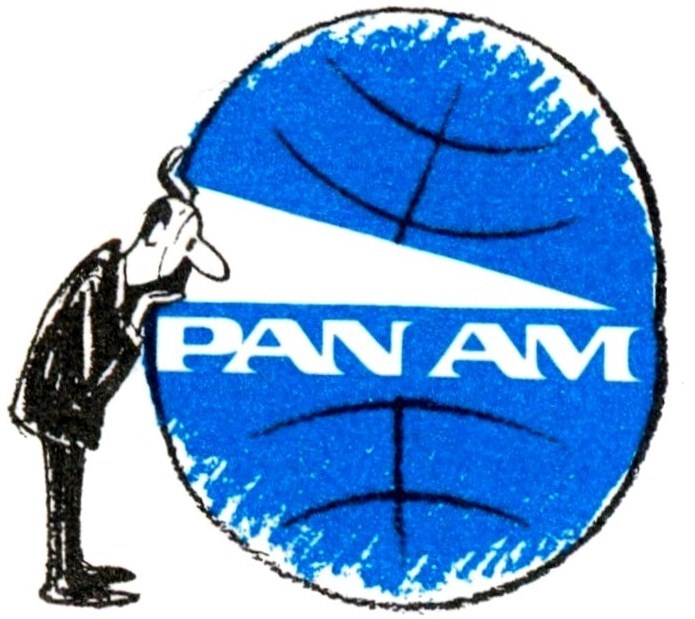 everythingPanAm.com
The Virtual Pan Am Museum
You may begin any of the three slide shows below by clicking on any picture. You must advance the images yourself. To move the slide show forward you may press the "N" key (for next) or mouse over the upper right portion of the image and click on the "next" pop up tab. To move backward you may press the "P" key (for previous) or mouse over the upper left portion of the image and click on the "prev" pop up. You may close the slide show from any image by moving the mouse to the lower right portion of the image and selecting close. Enlarged slide show images are different sizes and in some instances you may need to scroll around to see all of the image.


Brunch, Lunch & Dinner
The Dessert Cart
Holiday Pictures
Below is a brief slide show with Christmas Holiday table settings.
While it is not practical to serve a dinner party from a cart it can be fun to offer dessert, coffee and liquor from a cart. The carts below are in the spirit of Pan Am's famed international 'cart service."